Magical Diary
A prayer for use at mealtimes, to Hermes Dotor Eaton, Giver of Good Things.
Details

Hits: 41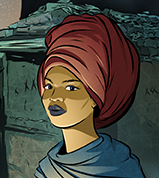 This is a basic ritual that anyone can use when working with The Forty Servants. A few parts of it are intentionally vague, and make the assumption that the practioner has some experience with magic.
Details

Hits: 563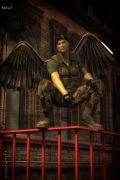 The 12th letter of the Hebrew alphabet is Lamed; in the Hermetic Kabbalah, its meaning is: ox goad.
Details

Hits: 747
The Mother
In those moments
when you must wear
your bravest face as a mask
indeed, as armor
you will find me there.
Details

Hits: 1242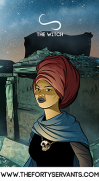 Initiation of The Witch Part 3
Details

Hits: 768