Magical Diary
Details

Hits: 1462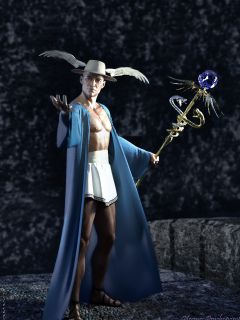 With only one or two days where I did not perform the full observance (ok, I think it was three... two days with no prayers, one day that was simply changing the waters, lighting the ancestors flame and offering incense), I've been at this for two weeks tonight.
Details

Hits: 541
Opening the Temple
Details

Hits: 504
Kindle the altar flames
Come, come in peace, oh glorious Eye of Heru.
Kindle the incense.
Center and banish.
Meditate.
Ring once.
Details

Hits: 502